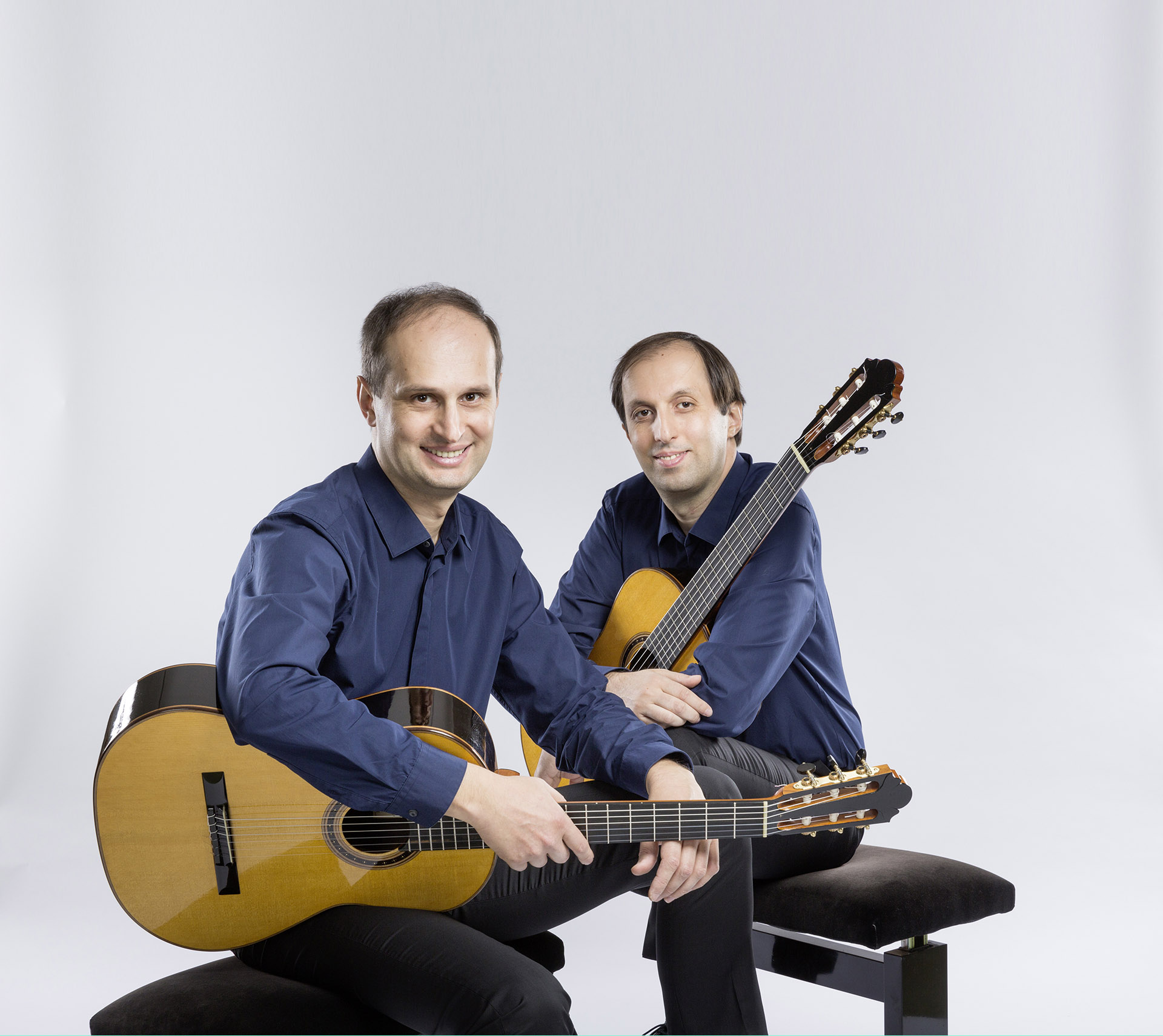 Nick&David Kvaratskhelia

Retratos (2022)
Werke von Gnatalli, Santórsola und Piazzolla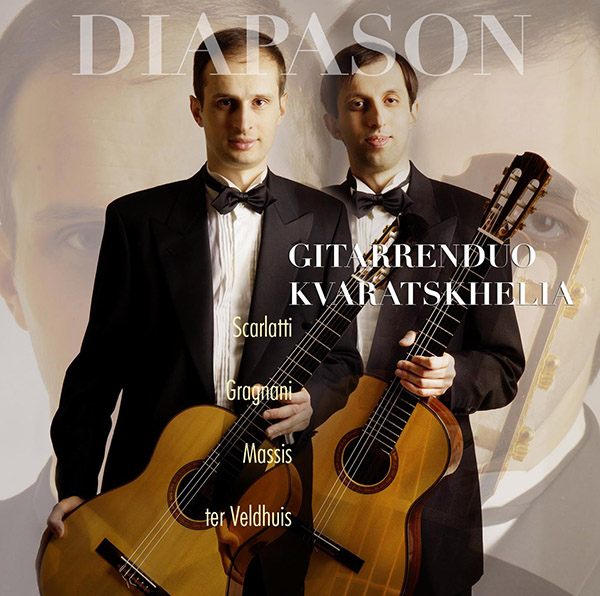 Diapason. (2005)
Werke von Scarlatti, Gragnani, Massis und ter Veldhuis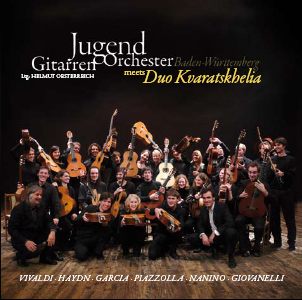 Jugend Gitarren Orchester BadenWürttemberg
meets Duo Kvaratskhelia (2008)
Werke von: Vivaldi, Giovanelli, Nanino, Haydn, Garcia, Piazzolla.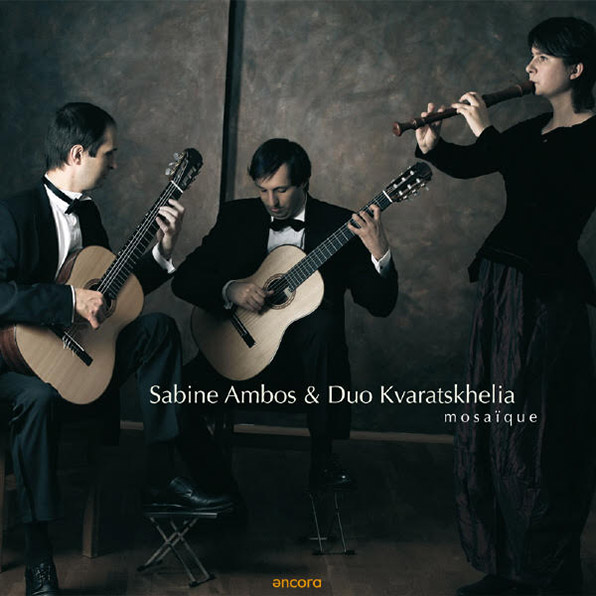 Mosaique (2009)
 Sabine Ambos&Gitarrenduo Kvaratskhelia 
Werke von Vivaldi, Tsintsadze, Llompart und Bach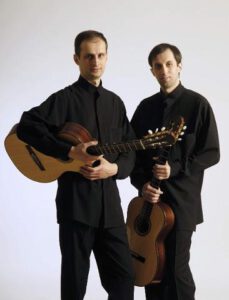 The brothers Nick and David Kvaratshelia, who originate from Georgia, form a guitar duo which is considered to be one of the most internationally successful of their generation. They continually impress and delight both public and critics by a combination of their individual interpretation of guitar music from various epochs with brilliant playing technique in a virtuosic, sensitive and apparently effortless interplay. (Frankfurter Neue Presse)
The brothers have been playing guitar together since their childhood, and this musical nearness becomes apparent in their quite symbiotic interplay. When they were 9 and 11 years old respectively they gave their first concert recital as a guitar duo and since then have given many public appearances and radio and television transmissions. The duo completed their musical education at the Frankfurt Musikhochschule under Professor Michael Teuchert. After graduation "with distinction" they then went on to pass the Concert Examination under Professor Thomas Müller-Pering at the Franz-Liszt Musikhochschule in Weimar. In 1998 at one of the most important international music competitions for guitar duos, in Bubenreuth, the brothers were awarded first prize.
This first major success was followed by numerous concert recitals both at home and abroad, prizes and awards in international competitions as well as television recordings and live radio performances for Deutschland Radio Berlin, Mitteldeutsche Rundfunk and Westdeutsche Rundfunk. The duo Kvaratshelia was sponsored by Yehudi Menuhin's foundation "Live Music Now".
Their first CD "Diapason" was produced in 2005 on the label Acoustic Music and was excellently received by the specialist press.
Bertholdstr. 18
60439 Frankfurt am Main
info@kvaratskhelia.de